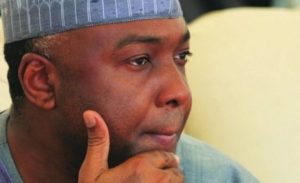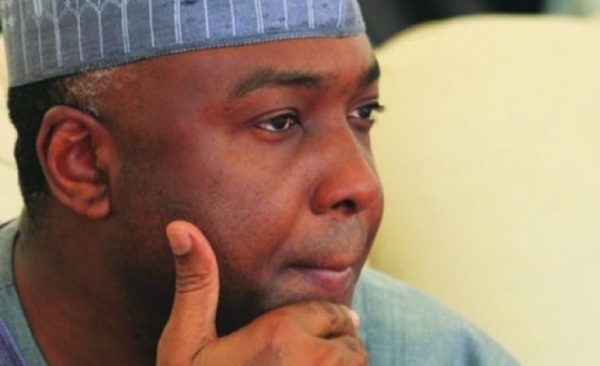 Former Senate President, Dr. Bukola Saraki has broken his silence and narrated what transpired after he lost in the 2019 general elections.
Dr. Saraki who spoke on Tuesday during a virtual conference to mark the 2020 International Day of Democracy, said the experience was another lesson for him in politics.
The former strongman of Kwara politics narrated that though he and his party (Peoples Democratic Party) had good evidence that the results were manipulated by the All Progressives Congress (APC), he accepted the results in good faith and further instructed his followers to shun violence.
Naija News recalls Saraki, who contested the 2019 senatorial election on the platform of the PDP, lost to Ibrahim Oloriegbe while the PDP also lost the Kwara State governorship election to AbdulRazaq Abdulrahman both of the APC.
However, despite the defeats, the former Senate President explained that his actions after results were declared, showed that politicians must be ready to accept verdicts from the polls despite provocations from others who may not demonstrate such stateman-attitude, and in the best interest of democracy as well as institutional strengthening.
"I went into elections in 2019 in Kwara State, our party, the Peoples Democratic Party (PDP), and myself, lost the elections. We had our reservations on the credibility of the entire electoral process. We had good evidence of the illegal deployment of state forces and other undemocratic means to achieve the results declared by the electoral body," Saraki explained.
He added that the utterances by the then APC National Chairman, Adams Oshiomhole further gave credence to his position on the level of desperation displayed by the opposition party.
He said: "The utterances of the former chairman of the All Progressives Congress (APC), Adams Oshiomhole, who continuously boasted about how his number one priority and objective was to win Kwara State by whatever means necessary, were well documented."
"I then congratulated the winners and urged our people to support the newly elected officials. To further demonstrate good faith and gracefulness in defeat, I refused to challenge the process at the tribunal."
Saraki noted that his 2019 experience and actions have put him in a position to tell politicians to promote the strengthening of institutions rather than focus on personal ambitions.
"When I argue that politicians should learn to accept election results and demonstrate patriotism even in the face of naked provocation, it is based on my experience. The lives of our people, the stability of our democracy and the peace of the society are more important than our personal interest or the inflated egos of the leaders," he noted.